Snowmobile Day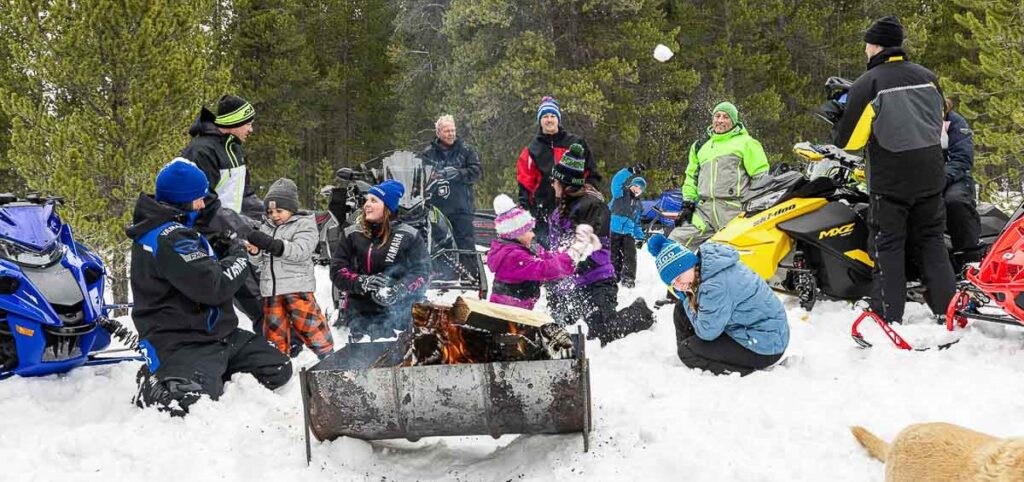 Snowmobile Day is a day to celebrate the snowmobiling community and begin preparations for the upcoming season. Snowmobile clubs, local dealers, associations, and snowmobile groups are invited to participate. Snowmobile Day is being patterned after the successful "Snöskoters Dag", held in Sweden for over 45 years. The celebration in Sweden started in the 1970s and expanded rapidly through the 1980s as snowmobiling in Sweden expanded. The success of the event is traced to creating a fun family party, with involvement from clubs, associations, media, dealers, and other industry stakeholders. Snowmobile clubs are encouraged to begin the season with a party that might include games, activities, and more.
Over the weekend (Oct 29th) multiple clubs took part in the celebrations. Two of those clubs were the Saskatoon Snowmobile Club and the Yorkton Sno-Riders. Saskatoon held a "show and shine" event, snowmobile & groomer displays, safety training display and more. While Yorkton held a "Passport to winter" event that involved completing tasks for prizes, a meal, and a snowmobile belt changing contest. Both clubs used the day as a chance to discuss membership benefits and volunteer opportunities. 
Proline Motorsports and Marine had a great display of Arctic Cat, Polaris, and Yamaha sleds. The Trail Groomer was on display along with Club sled and an array of Trail Signs & pickets along with Trail maps & Membership brochures. This was our first time effort promoted by ISMA and we had approx. 30 persons turn out during the day showing interest in the Club.
In order to support Snowmobile Day the manufacturers of ISMA (International Snowmobile Manufacturers Association) offered up to $400 to clubs or associations to help plan a snowmobile Day Celebration. Planning a Snowmobile Day celebration is a perfect opportunity to bring enthusiasts together in kicking off the season and enjoying the snowmobile family lifestyle.