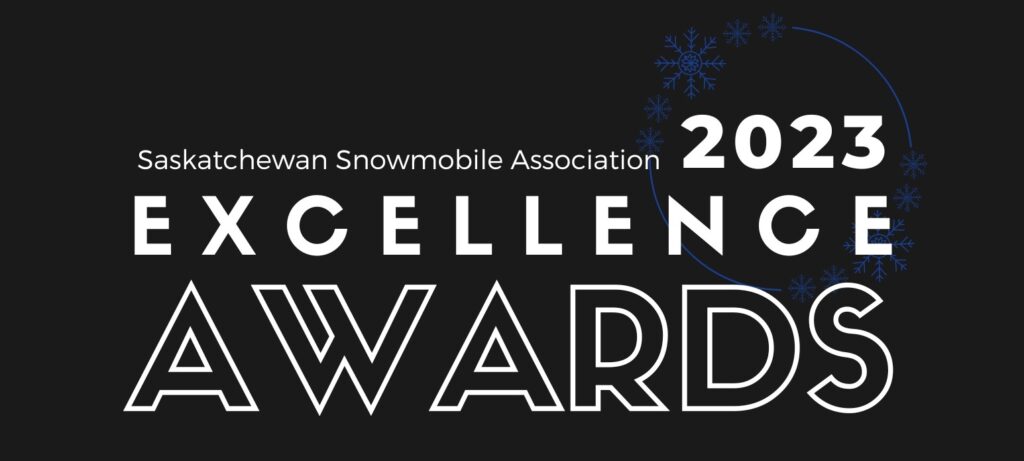 The Saskatchewan Snowmobile Association Excellence Awards are put on by the SSA to recognize significant contributions and dedication to snowmobiling in Saskatchewan. Saskatchewan snowmobilers and clubs nominate those who have gone above and beyond, exhibiting excellence under the following seven (7) categories.
Snowmobile Dealership

Saskatchewan Snowmobile Club
Snowmobile Family
Volunteer Snowmobiler
Youth Snowmobiler
Business Contribution to Snowmobiling
Groomer of the Year
View the nomination form for more details and for conditions of admissibility for each category.
Nominations are now open for the Saskatchewan Snowmobile Association Excellence Awards. Simply download the application as either a PDF or word document and submit the appropriate information. You can include all applicable information for your nominee directly in the Word document, on it's own in an email, or even  write it out by hand. Please return the domination to our office via email to [email protected] or by mail to 221 Centre St, Regina Beach, SK S0G 4C0.
2021-22 EXCELLENCE WINNERS
(Formerly Diamonds in the Snow Awards)
The SSA Board and staff would like to congratulate and recognize that Saskatchewan had two (2) recipients win a Canadian Council of Snowmobile Organizations (CCSO) Excellence Award this season.
The CCSO excellence award for Snowmobile Family of the year was awarded to the Taman Family, James and Bernadette from Warman and the CCSO Excellence award for Snow Related Business was Awarded to Integrity Maintenance Ltd, Mark and Tracy Slykhuis, Carlyle. The Taman Family was able to accept in person at ISC in Iowa and the SSA Board Chair, Kim Bisschop accepted on behalf of Integrity Maintenance.