Quiet In Quiet Out Reminder

We'd like to take a moment to touch on the issue of noise. All of you have probably seen the Quiet In Quiet Out signs, reminding you to keep noise to a minimum when entering and exiting towns and communities. But it's important to remember that you must always be mindful of your volume, even when you're seemingly in the middle of nowhere. There are also farm yards, often the homes of the landowners whose property you're on, that need to be shown the same level of respect as those living in town. But more to the point of this article, we often don't think about the effects that excessive noise has on both wildlife and livestock.
One such incidence took place in the Preeceville/Endeavour area, and was posted by the Rough Riders Snowmobile Club on their Facebook page:
Rough Rider
Snowmobile Club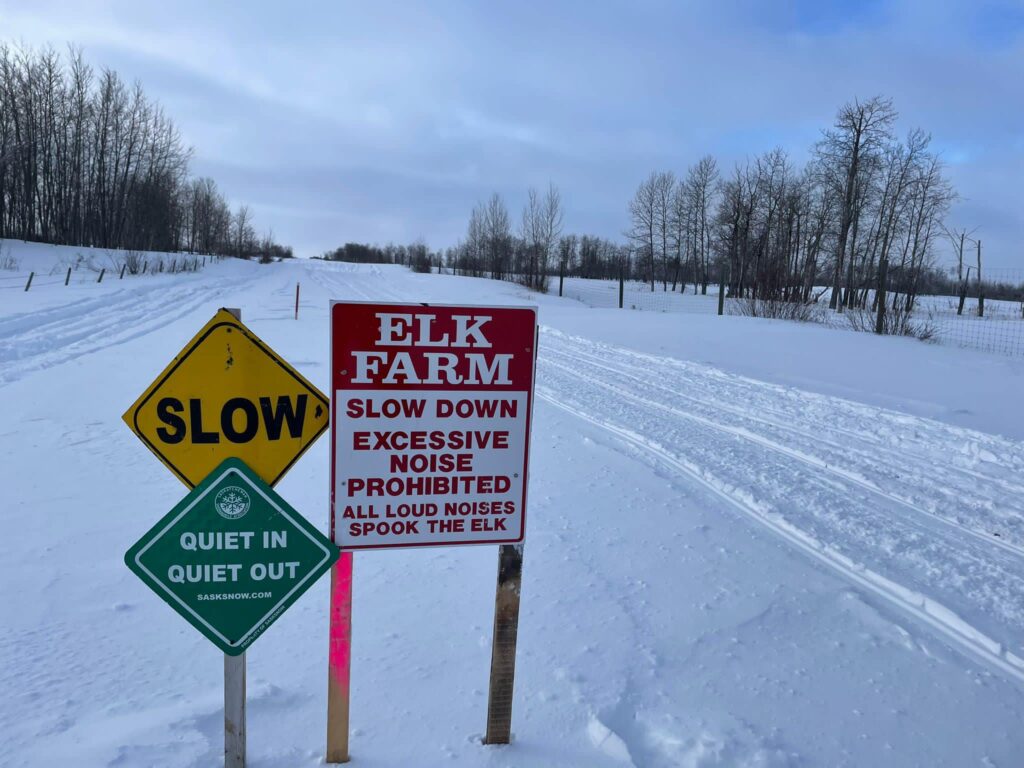 IMPORTANT REMINDER!! 
Please slow down on trail 223B between Endeavour and Valley Inn by the elk farm. Limit speed, and reduce noise as it is spooking the elk causing them to be injured. If this continues to be an issue we will be forced to close or re-route the trail. 
Please remember to be mindful and respectful in the areas you ride. The land you ride through and past is part of our local farmers livelihood. They have graciously granted access for public use, which is not an easy sacrifice to make. We rely heavily on this land access permission, without it there would be no trail system. 
There is a time and place to hear how loud your sled may be, this is not the place. Don't be the one to ruin it for the rest of the snowmobile community.
The SSA regularly attends meetings with Environmental groups regarding snowmobiling's effects on wildlife, and we also receive a few calls every year about livestock being spooked or stressed; there can even be overlap between snowmobile season and calving. Most often these issues result in trail rerouting, but there are more extreme cases like the one experienced by the Rough Rider club that and lead to trail closure.
So please be mindful of your volume when  entering or exiting towns and communities, passing by farmyards, AND when you meet wildlife or livestock!